Utrecht Summer School has partnered up with Olympos to give you the opportunity to exercise during your stay in Utrecht. Olympos is located at the Utrecht Science Park, is open every day of the week, has extensive and versatile facilities and offers a wide and varied range of sports.
'Move your body, stretch your mind!'
That's the modern-day translation of the Latin quotation Mens sana in corpore sano (literally 'a healthy mind in a healthy body'). Sport is something you do for fun and to keep fit. Release stress through physical exercise, push your limits or just enjoy yourself before or after a hard day studying! Stay in shape during your Summer School experience.
For the full offer take a look at the Olympos website!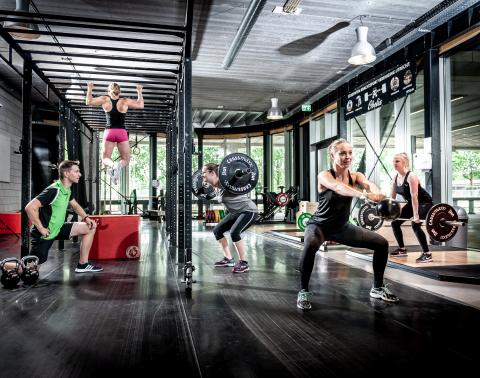 The OlymPas
As a Summer School student, you can buy a Sports Card (the so called 'OlymPas') for a special rate of €20,05 per month. The OlymPas can be used for one month and can only be purchased in July and August 2023. It gives you unlimited and flexible access to over 30 of the sports programmes. You can buy the Olympas at Olympos by presenting the Summer School Letter of Acceptance (visible in your account under 'my courses') and your ID/ passport. 
Olympos Sports Bar
Complete your Olympos experience by visiting its Sports Bar! Sportcafé Olympos offers a varied menu of food and beverages at very reasonable prices. Visit one of the parties or watch an exciting sports event on the big-screen TV. And, not to be overlooked, the Sports Café Olympos terrace is the sunniest one of the whole Science Park!
Address:
Uppsalalaan 3, Science Park, Utrecht
T: +31 30 253 4471 | E: info@olympos.nl | W: www.olympos.nl
We look forward to seeing you at Sportcentrum Olympos!