The Utrecht Summer School, founded in 1986 by Utrecht University, is the largest academic summer programme in the Netherlands and belongs to the biggest summer schools in Europe. It is characterized by strong academic courses covering a wide range of subjects. In 1986, Utrecht Summer School started with one course: Dutch Culture and Society. Nowadays, 35 years on, the summer school has developed a broad selection of over 200 courses in a number of disciplines.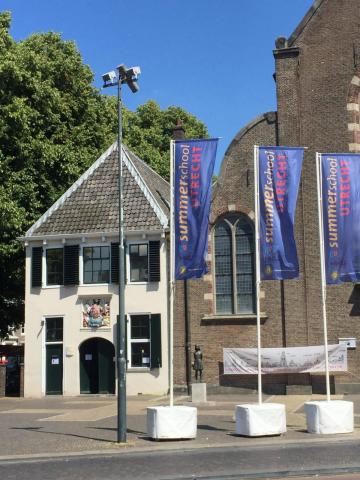 Culture
Art & Music
Language
Life Sciences
Healthcare
Social Sciences
Science
Law & Economics
Business
Engineering & Technology
---
The Utrecht Summer School is a cooperation of the Utrecht University, HU University of Applied Sciences and HKU University of the Arts. These institutions of higher education offer high quality, fully accredited summer courses on bachelor, master and PhD level. All courses are taught in English by our academic staff. For most of the courses ECTS credits are rewarded. In 2019 Utrecht Summer School attracted close to 4000 students from around 120 different countries. In 2020 the Utrecht Summer School was transformed to an online format, with 60 courses in which over 1000 participants took part. In 2021 the Utrecht Summer School hosted 100 courses, in online, on-site and hybrid classrooms.
Utrecht Summer School aims to provide its participants with an unforgettable stay in Utrecht and the Netherlands. In addition to the study programme, there is an option to make unlimited use of the campus sporting facilities as well as the presence of an extensive social programme. Including city trips through the Netherlands (for example to Delft and The Hague), night canoeing through the canals of downtown Utrecht, a weekly social gathering in the form of a pub quiz or scavenger hunt, (guided) trips to famous museums and an excursion to the Dutch dikes and delta works.