The Utrecht Summer School, founded in 1986 by Utrecht University, is the largest academic summer programme in the Netherlands and is one of the biggest summer schools in Europe. It is characterized by its strong academic courses covering a wide range of subjects. In 1986, Utrecht Summer School started with one course: Dutch Culture and Society. Nowadays, 37 years on, the summer school has developed a broad selection of about 150 courses in many different disciplines.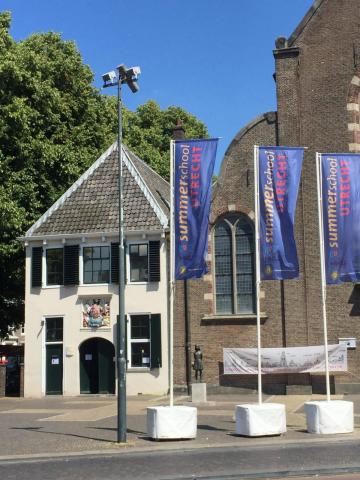 Humanities
Art & Music
Language
Life Sciences
Healthcare
Social Sciences
Science
Law
Business & Economics
Engineering & Technology
---
The Utrecht Summer School is a partnership of Utrecht University, HU University of Applied Sciences and HKU University of the Arts. These institutions of higher education offer high quality, fully accredited summer courses at Bachelor's, Master's and PhD level. All courses are taught in English. For most of the courses EC credits are awarded. In 2019 the Utrecht Summer School attracted close to 4,000 students from around 120 different countries. In 2020 the Utrecht Summer School was transformed to an online format, with 60 courses in which over 1,000 participants took part. In 2022 the Utrecht Summer School hosted over 150 courses (in which 3,000 students enrolled), in face to face, hybrid and online classrooms.
Utrecht Summer School aims to provide its participants with an unforgettable stay in Utrecht and The Netherlands. In addition to the study programme, there is an option to make use of the campus sporting facilities as well as a varied social programme, including night canoeing through the canals of downtown Utrecht, pub quizzes, scavenger hunts and (guided) trips to famous museums.
Organising Institutions
The Utrecht Summer School is a partnership of Utrecht University, HU University of Applied Sciences and HKU University of the Arts. These institutions of higher education offer high quality, fully accredited summer courses for Bachelor, Master and PhD students, as well as for professionals and practitioners.
Utrecht University
Located in the heart of the Netherlands, Utrecht University is firmly founded on tradition. It offers a broad spectrum of disciplines, innovative research and it liaises with universities and research centres all over the world. Utrecht University is a wide-range research university of high standing. Its interdisciplinary research targets four themes: Life Sciences; Pathways to Sustainability; Dynamics of Youth; Institutions for Open Societies.

Utrecht University is linked to the names of many prominent academics among whom Buys Ballot, Donders, Rudolf Magnus, Van Unnik and Freudenthal. The list also includes Nobel Prize Winners such as Gerard 't Hooft from the Science Faculty (Theoretical Physics).
Utrecht University has a strong connection to the city of Utrecht.
HU University of Applied Science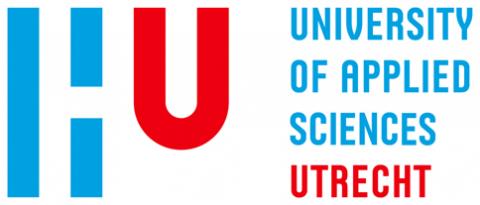 HU University of Applied Sciences (HU) was founded in 1995, the result of a merger of several independent institutions. The HU is the third largest university of applied sciences in the Netherlands and is funded by the state. It has over 37,500 students (including 1,200 international students) with more than one hundred different nationalities. The HU offers a wide range of courses spread within nine principal themes. Most of the 80 programmes lead to a Bachelor's degree, and some lead to a Master's degree. Several programmes are taught in English.
To prepare students for their future career, the international programmes have some unique aspects:
- Competence-based education to provide excellent professional skills
- Individual supervision and a limited number of students per group
- International experience: study abroad
- Work experience at international companies
All courses are geared towards the practical aspects of the disciplines and the teaching is competence based with the emphasis on professional skills and work placements.
HKU University of the Arts Utrecht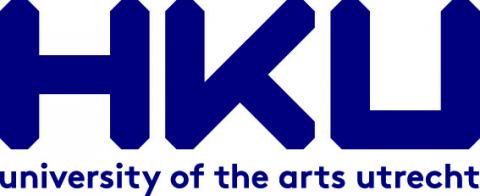 HKU University of the Arts Utrecht is the largest educational institution for arts, culture and media in the Netherlands, and one of the largest in Europe. Located in Utrecht, HKU has 4,000 BA, MA and research students taking part in nine bachelor programmes and six master programmes of which three in English validated by the UK Open University.
HKU offers challenging and innovative education and research trajectories in design, media, games and interaction, music and technology, fine art, arts management, theatre and music. HKU is renowned for producing many digital and interactive media pioneers and its applied research in the areas of creativity, digital design, entrepreneurship and social innovation has had a strong impact in the cultural and creative industries and beyond.