The Summer of 2022 - Check out the video below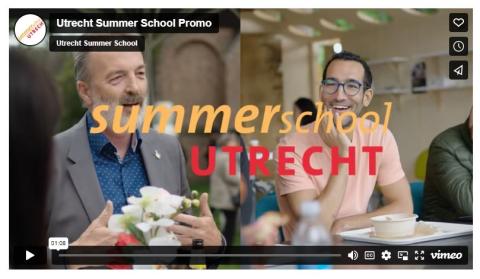 The Summer of 2021 - Meet our students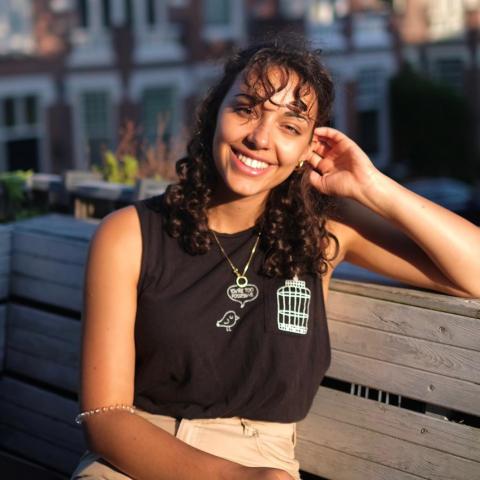 Angelica (Italy), Course: Composing Film Music (2021)
After two years of Covid, spending two weeks at the Utrecht Summer School felt like coming back to life. The city is vibrant and bustling with students and activities. You can have a beer in one of the city's colorful bars, a picnic in the central park or a canoe ride among the canals; you definitely won't be bored in Utrecht! I took the Composing Film Music class from Monday through Friday. In the morning we attended theory class and in the afternoon we had fun composing soundtracks and commenting on them with the teacher. However, the people you can meet at the summer school are the real plus: the tutors, other students and teachers were all friendly and welcoming. I not only fell in love with the city, but I also met people from all over the world and made some lifelong friends. One of the most memorable experiences of my life
Karolina (Poland), Course: Data Science: Applied Text Mining (2021)
The summer school in Applied Text Mining was an inspiring experience. Wide range of topics included in the course gave me an overview of up-to-date methods for text processing and analysis. Since each of the topics was covered by a lecture followed by a practical, me and my fellow participants were enabled to gain more than just knowledge which solutions should be applied to a specific problem. We could also play around with a Python code designed for a certain type of data science tasks, which was the most valuable part for me. That was a great exercise and I'm sure I'll keep going back to the code to deepen my understanding of solutions discussed in the course. Last but not least, the summer school is a perfect opportunity to meet other people who share the same area of scientific and professional interest. It was fantastic to chat with people who use data science techniques for a variety of applications in different fields!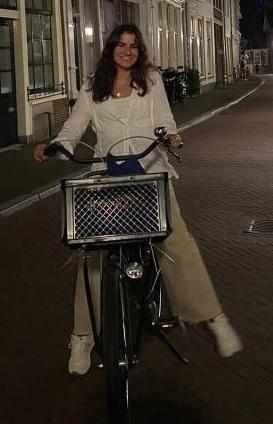 Sofia (Portugal), Course: Applied Multivariate Analysis (2021)
Utrecht Summer School offered me much more than what I was looking for. It was such a surprising and delightful experience! At first, I was interested in having a better statistic preparation for a Psychology Research Master and the intense two week program on Applied Multivariate Analysis definitely gave me that, specially the lab meetings in the afternoon. But, there was so much more than the statistics! Utrecht is such a lively city, full of students and internationals. It really is a must see in the Netherlands. It has a welcoming scale and really diversified activities for every taste! The social program of the summer school merged that diversity with a canoeing night in the canals of the city and a pizza meet up at a relaxed park. Utrecht has definitely a special place in my heart.
Margot (Belgium), Course: Psycholinguistics and Language Acquisition (2021)
I'd been wanting to visit Utrecht for a while, so when I heard about their Summer School, I knew I found the perfect opportunity to take the trip. And I had a blast! The city is full of life (and cyclists) (and Albert Heijns) and I enjoyed having a stroll in its many parks and pretty streets. Each afternoon, I had courses on Psycholinguistics and Language Acquisition. The professors were very passionate about their fields and made extra reading material available for anyone who was interested in learning more. Each evening, I met up with other students in the class to have a drink or to participate in one of the activities of Utrecht Summer School's social program. It was wonderful to meet so many different people from different countries and talk about our differences ànd our similarities. Because after all, no matter where you come from, everyone enjoys some pizza in a park.
Sebastian (Germany), Course: Data Science: Applied Text Mining (2021)
After two years of Covid and online courses, the summer school Utrecht was like being released into freedom. Finally being back on a university campus and being able to exchange ideas with other students was overdue. In addition, the exciting content of the summer school was very well conveyed and the practical examples and exercises, which were based on real world problems, enriched the summer school. The activities after the lectures and the beautiful city of Utrecht made the summer school feel like a vacation. Besides a beautiful old town, great bike paths, parks and great food, Utrecht has so much more to offer that it was impossible to explore everything in the short time. So my stay was the perfect combination of studying and vacation and I will definitely return to Utrecht at least once more.