Public Transport in Utrecht
Public transport in Utrecht is very well organised. The central point for buses, trains and trams in Utrecht is Utrecht Central Station. Go to the information desk for travel information and to buy an 'OV-chipkaart'; bus tickets that you can use for several bus rides; or a day card for € 6,20. You can also buy single tickets for € 2,90 (payment with card only) when you enter a bus. Again, you cannot pay with cash!
Please check out the website http://9292.nl/en/ (bus or tram), or https://www.ns.nl/en (train) where you can plan your route using all kinds of public transport in the Netherlands (in English).
Bikes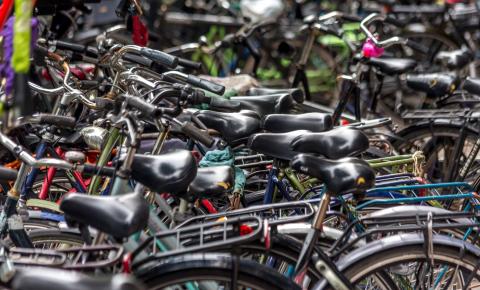 The Netherlands is a country full of people... and their bikes! Every Dutchie has a bike. Or two, or even three, in case the other two break down. Cycling is the way to travel in Utrecht. Special bike lanes make it pretty safe to speed up downtown and find your way around. If you stay for some weeks and want to experience the Dutch way of life, it is advisable to buy a bicycle. Make sure you use an extra lock to attach your bike to something that can't be removed so easily, for example a tree! Some suggestions:
Or.. rent a bike via an app on your phone!
Simply download the Donkey Republic app. Open the app to see rental locations, find a Donkey near you and rent it with your phone. When you are done riding, bring the Donkey to an available drop-off location, which are also shown on the map. Rent for short trips or multiple days. The longer you ride, the cheaper the minutes get. Ride and pay at the end. Donkey bikes are available in Utrecht, Amsterdam, Rotterdam, Haarlem, Hoofddorp, Huizen, Sassenheim, Hillegom and Nieuw-Vennep.
Never buy a (stolen) bike from someone on the street. This is illegal in the Netherlands.
Tourist Information Center
In Utrecht you can visit the Tourist Information Office on Domplein (the square where the Dom tower and Dom church are located). Here you will find all information about public services in Utrecht.
Internet Access
Before the start of your course you will a receive a Solis-ID. With your Solis-ID you can access the Eduroam network of Utrecht University. This network is available in all buildings of Utrecht University, Hogeschool Utrecht and Hogeschool voor de Kunsten Utrecht.
During your arrival you will receive instructions on how to connect to Eduroam.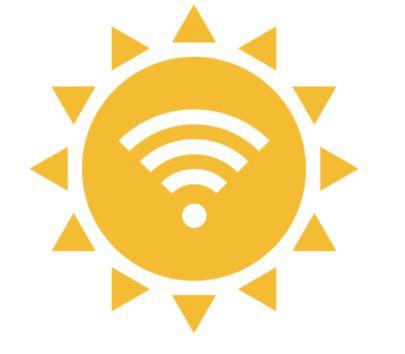 If you are housed through us, there will also be a wifi connection in your building.
Visitors without a Solis-ID are able to connect to the wifi network 'UU-visitor'. UU-visitor is a light version of Eduroam (less possibilities and not as fast). After connecting, please accept the terms of agreement in your browser.
---
Please visit our support page for more information.