Utrecht Summer School courses are taught at several locations in and around Utrecht. In addition to the courses in Utrecht, we also offer courses in other parts of Europe. Part of this programme is hosted by and organised at cooperating partner universities outside of the Netherlands. This year, courses will be held in Italy, Germany and Latvia.
Dutch University Institute for Art History in Florence (NIKI)
The Dutch University Institute for Art History in Florence is part of Utrecht University. The Institute was founded in 1958 and promotes research on Italian art, on Dutch and Flemish art and artists in Italy, and on the rich tradition of artistic exchange and mutual influence between Italy and the North. NIKI is located in a quiet area in the city of Florence (Viale Torricelli 5, 50125 Firenze) and is surrounded by a spacious garden.
We host a course at NIKI, called The Art of the Renaissance in Florence and Rome. But, if you wish to participate in multiple courses and travel to Utrecht or even to Utrecht and Berlin, check out our track courses History of Art: Relations between Italy and the Netherlands or History of Art: A Thousand Years of European Highlights
Accommodation
Accommodation for this course and tracks is optional. If you wish to stay at NIKI, generally housing is provided inside the institute. Students will be accommodated in twin bedrooms or 4-bedded rooms and are able to use a shared kitchen, dining room and bathrooms. You will share a room with students of the same gender.
If there aren't sufficient places at the NIKI, you will be located in an apartment closeby. You will receive information about this, once you are fully enrolled, in June 2023.
Housing Procedure
Your accommodation will be available to you on Friday 30 June 2023, between 10.00 - 20.00. In case you cannot arrive on Friday, please contact the NIKI one month prior to the start of the course to arrange an alternative check-in. Do you wish to stay longer or arrive earlier? This is sometimes possible, depending on availability. Contact us at info@utrechtsummerschool.nl for more information.
If you wish to take part in one of our track courses which also bring you to Utrecht and/or Berlin, please check the course page for transfer information (available in March).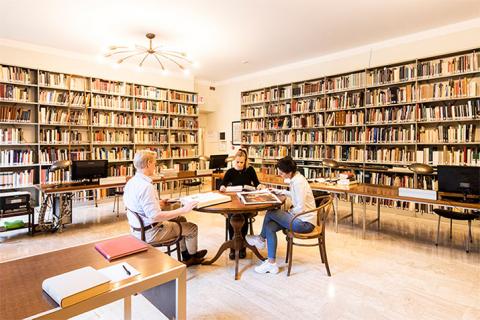 ---
Rome
We offer a great course in Rome, the The Making of Europe: Rise of Civilization. Two history professors from The Netherlands will travel to Rome, to tell you all about the political, social and religious history behind the Roman Empire, the Middle Ages and the birth of the Renaissance and Baroque. You will join classes, located close to the accommodation, and participate in excursions which bring you to the heart of Rome. This course is also part of two set track courses: Founding Europe: From Antiquity to the 19th Century and The Making of Europe.
Accommodation
If you would like to use our student accommodation, you will stay at the Generator in Rome, a budget hotel with a great atmosphere and just a short walk from Rome Termini station. Generator Rome offers an on-site bar and lounge, providing a vibrant space to hang out with your fellow students. With a range of deli-style delicacies, barista-style coffee, local beers and cocktails on tap, it's the perfect place to recharge after a busy day of sightseeing and classes.
During your time in Rome, you will either stay in a four- or six-bed unit, with shared facilities.
Generator Rome Address: Via Principe Amedeo 251, Rome, Italy, 00185
Housing Procedure
Housing in Rome is optional. So, if you would rather stay in a private apartment, or a different part of the city, please feel free to arrange your own accommodation. You are also welcome to contact the Generator hostel, to see if they have private or double rooms available. Again, you do need to arrange this yourself.
If you wish to apply for student housing via us, you are welcome to check-in on Sunday 2 July 2023. Check-in is any time from 2:00 pm. You would need to check-out on Saturday 15 July 2023, before 10:00 am. In case you will join one of our track courses which also bring you to Utrecht, please check the course page for transfer information (tba in March).
---
Freie Universität Berlin (FUBiS)
Freie Universität Berlin is a premier destination for research and education in Europe. Founded in 1948 by students, scholars, and scientists with the support of the American allied forces and politicians in Berlin, the university nowadays holds an enrolment rate of circa 32,000 students. Freie Universität Berlin is ranked nationally and internationally among the top research universities in Germany. The university campus is located in a charming and mostly residential area in Berlin's green southwest. Yet, thanks to Berlin's superb public transportation network, it is within easy reach from the city's downtown areas. As officially enrolled students of the Utrecht Summer School, you have access to all FUBiS campus facilities (e.g. computer and wifi facilities, student dining hall, libraries).
We host two individual courses in Berlin, one in Art History and one in Humanities: Art in Germany from the Middle Ages to the 20th Century and The Making of Europe: From the 20th to the 21st Century. If you wish to combine the course with courses in Florence, Rome and/or Utrecht, please take a look at our track courses.
Accommodation
Freie Universität Berlin – like most German universities – does not own any student dorms or housing facilities. Therefore, for the duration of the courses, FUBiS arranges rooms in the Jugendgästehaus Lichterfelde (JuLi), which is located in the southwestern Berlin district Lichterfelde. From the building it is a two- minute walk to the S-Bahn station "Osdorfer Straße" from where you can reach the FUBiS Campus within 25 minutes by public transport. Grocery markets and restaurants are located within immediate walking distance.
During the Covid-19 pandemic, JuLi hostel continually adjusted its in-house health and safety regulations. These included requirements for guests to show proof of vaccination and/or regular testing during their stay. It is the students' responsibility to inquire detailed information on this from the programme and/or accommodation partner, if they feel they might be unable to meet the set standards.
FuBis will assign you a twin bed room, closet and table. There are bathrooms available on each floor. In addition, you can use the washing machine and dryer for a small fee. There is no regular kitchen, but a small tea kitchen with a microwave and a water kettle which can be used by all guests. On the campus, the Mensa (dining hall), located in the vicinity of the FUBiS offices and classrooms, offers a wide selection of inexpensive food.
Housing Procedure
Housing in Berlin is optional. But, if you wish to use the student accommodation, FUBiS will assign you a double room in the Jugendgästehaus Lichterfelde. You will receive detailed information about your accommodation and the move-in procedure before the course starts in Berlin.
Housing is provided from the first Saturday until the last Saturday of the two-week course programme in Berlin, so from 29 July until 12 August 2023. Should you want to arrive before the official arrival and move-in day (or stay longer than the official day of departure and move-out) you will need to arrange individual accommodation for the extra days yourself. Also, make sure to arrange your own accommodation, if you wish to stay in a private apartment, or in a different part of the city.
In case you will join one of our track courses, which starts in Florence, Rome or Utrecht, please check the course page for transfer information (tba in March).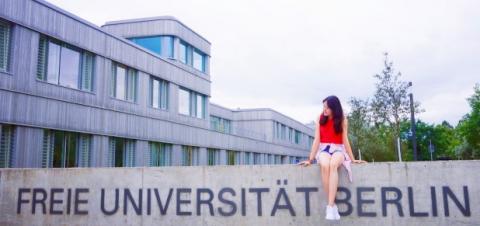 ---
University of Latvia (Latvijas Universitāte)
In Latvia, housing will not be arranged for you. Students have to look for their own accommodation. If you are interested, please contact the University of Latvia, and they will provide you with a list of several options. The housing costs are expected to be about € 300 (the approximate price for fourteen days in the city of Riga).

If you need any help, feel free to contact us.