Organising institution
University College Utrecht - Van Abbemuseum, Eindhoven
Period
21 June 2023
-
06 July 2023
Course location(s)
Eindhoven, The Netherlands
Course fee
Course Level
Master or PhD

Recalling Earth and learning worlds and worlds-making will be the topic of chapter 14th of the María Lugones Summer School that will take place at the Van Abbemuseum in Eindhoven.
Grounded on the basic concept of decolonial thinking: that there is no modernity without coloniality, the summer school will be an exploration on a demodern and decolonial Recalling Earth and learning and making worlds. Decoloniality complemented with demodernity are two necessary options departing from eurocentrism.
Modernity and coloniality divided and separated the human from its communal and earthly groundings. But they did it in distinct and complementary form. In Europe, the separation was initiated with the inventions of the concepts of "nature" and "culture." Both are Western concepts in their content and in the binary logic in which has been settled. In the colonies, "nature" was transformed into "natural resources."
Decoloniality and demodernity has two complementary tasks: delinking from Western modernity/coloniality in order to reconstitute what has been destituted. What has been destituted is the primordial attitude towards the preservation and regeneration of life in harmony on and with Earth. It has been replaced instead by the exploitations and extraction of "resources," human and natural resources. The promises of modernity became the colonial horizon for the commodification and instrumentalization of death masking the vital earthly energies that nourished enchantment of life.For that reason, recalling Earth and learning and making worlds have to start with demodernizing and decolonizing .
The 14th edition of the Summer School will be devoted to generate communal conversations in search of demodern and decolonial horizons of learning worlds and worlds-making.
As in previous years, we at the school pursue our goals in un-disciplinary paths. Our 'faculty' have been trained in different disciplines (dance, visual arts, sociology, semiotics, philosophy, history, curatorial training); they were educated in Europe and/or in the former colonies, they belong to diverse local histories (including of course the local history of Europe).
As in previous year, we do not teach, the participants learn. Through a mixture of lectures, organized conversations, workshops and informal conversation, the learning experience sketches forms of communal learning: each of us, faculty and participants, know something that the other do not know. The school attempts to work on the communal knowledge participants brings every year. The 2023 version invites us to learn together towards recalling Earth and learning worlds.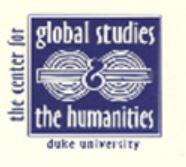 *this course can be made accessible for hard of hearing and deaf people upon request. 
Course director
Prof. Walter Mignolo & Dr. Rolando Vázquez
Lecturers
Coordinators:
Walter Mignolo

Rolando Vázquez 
Faculty:
Jean Casimir

Gloria Wekker

Catherine Walsh

C

harles Esche

Rosalba Icaza

Valiana Aguilar

Fabián Barba

Aminata Cairo

Jeannette Ehlers

Patricia Kaersenhout

Cricket Keating

Aldo Ramos

Yolande Zola Zoli van der Heide

Ovidiu Tichindeleanu

Nick Aikens

Steven ten Thije
Target audience
Designed for graduate students (Ph.D. and M.A.) from all disciplinary backgrounds. The course is also open to interested advanced undegraduate students and professionals.
Aim of the course
The course will make the students acquainted with the most current debates around decolonial critical thought, in particular in relation to the communal.
Study load
Reading preparation for the course will also be required.
All sessions will take place from Wednesday 21st June to 6th July, Tuesday to Saturday from 11:00-13:00 and 15:00-17:00 (CEST)
The expected preparatory reading is:
Mignolo, Walter and Walsh, Catherine (2018) On Decoloniality, Duke University Press.
Vázquez, Rolando (2020) Vistas of Modernity, Decolonial Aesthesis and the End of the Contemporary, Mondriaanfonds & Jap Sam Books. 
A few weeks before the start of the course, day to day preparatory readings will be shared with the students.
Costs
Extra information about the fee
Any possible profit made from this Decolonial Summer School will be used to fund Indigenous and Decolonial initiatives.
Additional information
Each participant is responsible for their own accommodation.
We can suggest different hotels and hostels upon request but be aware that affordable (student) accommodation is difficult to find in Eindhoven, so we recommend to start arranging it as soon as possible.
Application
Extra application information
The applications will be assessed on a rolling basis. All applications submitted after the deadline will not be considered. 
There are a number of complete and partial grants available for those participants that cannot afford the course fee. 
If you wish to apply for one, please state your situation in the motivation letter when applying to the course. Grants will be selected taking into account the individual economic circumstance of every participant.
If you have any question, please write an email to Teresa Cos Rebollo: summerschool@vanabbemuseum.nl
We hope that the 14th edition of the School will happen in presence. If the school has to move online due to COVID restrictions the fee will be reduced to 500 euros and you will receive a refund. 

For this course you are required to upload the following documents when applying:
Contact details
Registration
Application deadline:
Registration deadline
30 April 2023