Organising institution
HU University of Applied Sciences Utrecht - Creative Business
Period
08 July 2024
-
12 July 2024
Course fee
Course Level
Advanced Bachelor

Explore the psychology of happiness and engage in self-discovery to uncover your true purpose to enrich your life's journey. Craft a mission statement and create a personal blueprint for lasting fulfillment. This unique experience combines scientific knowledge with introspection and fosters a deep connection with nature, enabling you to align your passions not only with your academic pursuits but also with other aspects of your life. It's the pathway to holistic well-being and a future brimming with purpose and joy.
Unlock the Path to Lasting Fulfillment
Prepare for a life-changing experience as you delve into the psychology of happiness and embark on a journey of self-discovery.
This programme is deeply rooted in the science of fulfillment, a field of study that explores the factors contributing to our overall well-being and contentment. We kickstart our journey by delving into the core concept of fulfillment and its central role in our lives. Through an exploration of the psychology of happiness, you will gain a deeper understanding of the scientific principles behind what truly contributes to our happiness and why our expectations sometimes fall short.
The magic of inner work takes centre stage in our exploration. By slowing down and embarking on a journey of self-reflection, you will uncover the transformative power of connecting with your inner self. This inner work is where science and personal growth intertwine, as you apply psychological and emotional insights to your life. We will guide you in aligning your life with your core values, setting the stage for a more purposeful existence that aligns with the principles of fulfillment, benefiting both your personal well-being and the world at large.
Intricately woven into this course is the science of nurturing and maintaining healthy relationships, not only with fellow humans but also with the natural world. Research suggests that our connection with nature has a profound impact on our well-being. By deepening your bond with the environment, you'll enhance your overall sense of well-being, a scientifically proven concept.
This introspective journey, rooted in the science of human behaviour and well-being, will lead you to a better understanding of your desires and goals. It provides a scientific lens through which to view your personal aspirations, providing clarity and direction for your life.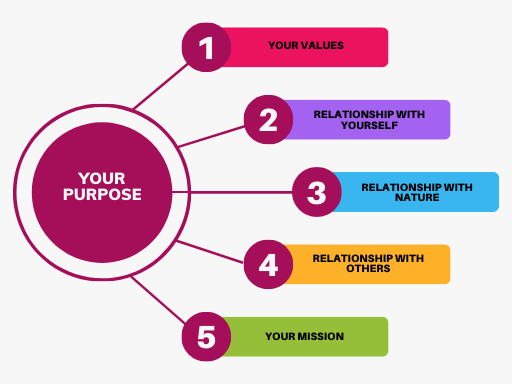 The programme's main focus is on creating a personalized plan for long-lasting happiness and satisfaction. Your mission statement will be at the heart of this blueprint, serving as a guiding compass that resonates with your values and aspirations. This mission statement is not merely a philosophical exercise. It's a tool that will help you translate your newfound knowledge and insights into tangible, achievable goals. It becomes your roadmap, guiding you through the journey to a more fulfilling life.
This course is the first part of a trilogy, which includes "Part 2: Unlock Your Dream Career" and "Part 3: Thrive in a Shifting World: Mastering Self-Leadership." While you have the option to take each part independently and still benefit significantly, for a more comprehensive personal development journey, we recommend considering all three courses. Each course is valuable and transformative on its own, but together, they provide a more holistic and in-depth transformation.
Day 1: Fulfillment and its importance in well-being
Define fulfillment and its importance in well-being

The psychology of happiness and fulfillment

Why are our expectations so bad?

Exploring your values part 1
Day 2: The power of inner work
The magic of slowing down

The power of inner work

Exploring your values part 2
Day 3: Find your purpose
Find your Purpose

Nurturing and maintaining healthy relationships with yourself, others, and nature.
Day 4: Define your Mission Statement
Define your mission statement

The power of gratitude
Day 5: The key to a fulfilling life
Finalize your blueprint to a more fulfilled existence

Set specific goals 
Class Schedule The Science of Fulfillment.pdf
Course director
Inge Rozendal
Lecturers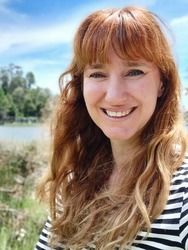 Meet Your Lecturer: Inge Rozendal
Your instructor for this course is Inge Rozendal, an innovative educator in the realm of purposeful learning. Inge's teaching approach is focused on fostering intrinsic motivation and helping students navigate a complex world by finding their direction from within.
Inge is a living example of shaping one's own life. She has a deep passion for education and a keen interest in exploring different cultures. Her journey has taken her from being a digital nomad traveling the world with her husband and children to living in Thailand for three years, and now residing in India.
Inge is an out-of-the-box thinker who emphasizes solutions over problems. She draws inspiration from scientific knowledge, nature, and her diverse cultural experiences. You'll find her teaching style refreshingly practical and oriented towards real-world learning.
Target audience
The programme is open to students from all disciplines. This course will be limited to a maximum of 22 participants to guarantee that each attendee receives sufficient individualized attention and support.
Aim of the course
The aim of the course is to guide you on a profound journey of self-exploration and inner growth, empowering you to embrace a purpose-driven life by gaining insight into your values, purpose, and mission.
Study load
There is a daily (Mon-Fri) online workshop from 9 AM to 12 PM CET, providing an interactive learning experience.
After these sessions, you will have the flexibility to choose from various assignments, co-creating your own learning journey in collaboration with the lecturer. During the afternoon, feedback opportunities are available to keep your individual progress on track.
Plan for a study load of approximately 6 to 8 hours per day, covering both the in-class online workshops and your independent study time.
Costs
Additional information
This is an online course.
Contact details
Recommended combinations
Registration
Application deadline:
Registration deadline
30 June 2024